If you have any questions or comments, please e-mail, write, telephone or fax us. We would be pleased to assist you or answer any questions that you might have. Remember, at Findlay Foods, Wholesale Foodservice Distribution is our passion!
Findlay Food's new Kingston facility is now complete and all of our warehouses, coolers, freezers and offices have been amalgamated into a beautiful new building on Progress Avenue in Kingston's west end - just a stone's throw from Gardiners Road.

This new building increases Findlay's size by over four times.



Findlay Foods was founded by F. William Findlay in 1986 and is still in the Findlay Family hands after more than 25 years. We employ over 70 people and are truly a local company with all of our wages and profits remaining within the community. Buying from Findlay makes good sense!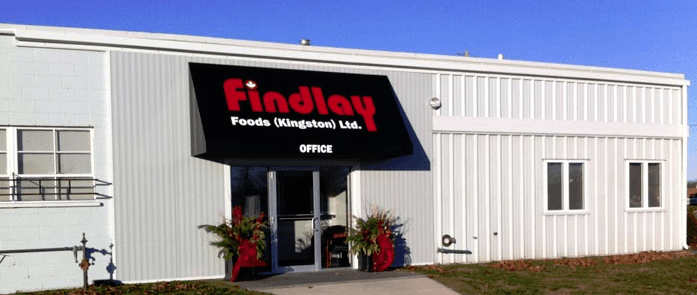 Contact Information:



Findlay Foods Ltd.




675 Progress Ave.




Kingston, Ontario




K7M 0C7

Communication Cordinates





613.384.5331 Telephone




800.267.2596 Toll Free




613.384.9290 Fax