IRC Error Recording
In the past, we have recorded IRC by modifying the comment section of the product in question. We have out grown this method and a new more detailed approach has been developed. This tutorial will go over how to record IRC in the Findlay System using this new method.

HOW TO RECORD AN IRC - the new way!

When recording an IRC made on a product, we open up the Revise Invoice screen and enter the invoice number just as we always have. In this example we are going to change the number of cases from "1" to "2" and record the IRC as a Picking error.

In this example we are in the "Revise Invoice" screen. The same procedures would apply to "Modify Picker Data" screen.

In the past we would have changed the case quantity and then recorded the error details on the product comment line, not anymore!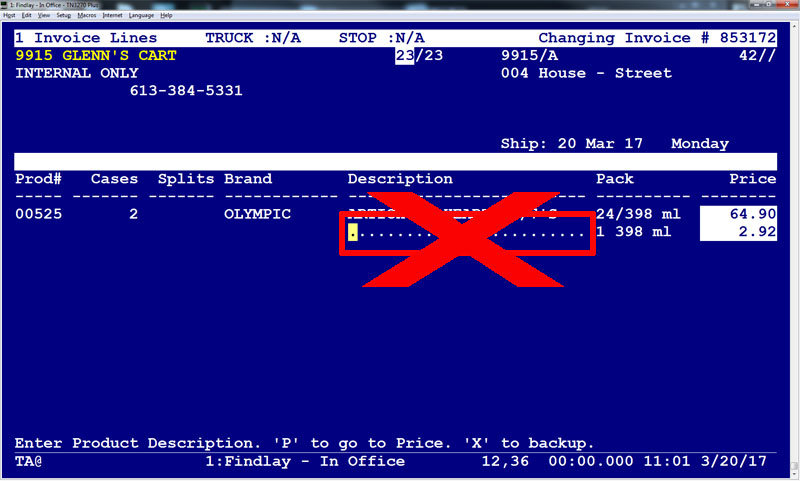 With the new IRC procedure, once you change the quantity, we want you move past the product comment line, this allows the IRC Selection Window to automatically pop-up. Pick the appropriate IRC code and press enter.
You will then be presented with a pop-up that will prompt you to record a line descriptive of text to provide details on the IRC you just recorded.

That is all there is to the new procedures for recording IRC's .