IRC Error Reports
The new modifications for our IRC program offer a set of three Reports that allow the review of specific Classes of Errors.
The three reports are: Picker.Error, Driver.Error and Other.Error.
Each of the Error Reports Operates the same way, Lets look are the Picker.Report as an example. You will find that all of the reports follow this example.


The first screen of the Report prompts us for the report criteria.
Do you want a Detailed or Summery Report?

You will get prompted for the Date Range, you need a starting data and and an end date for the report.

You will be prompted for the Shift details. Depending on the

report users credentials

, some users will be restricted to viewing reports for their shift only!

The report can be run for a Single Employee, multiple employees or All employees. Again there is filtering in the report so that some report users can only see data on people in their shifts.
Here is a sample of the report output. In the example below we have highlighted inv 853168, if we hit the ENTER key we will "open up" the invoice and get a display of the IRC details for this invoice.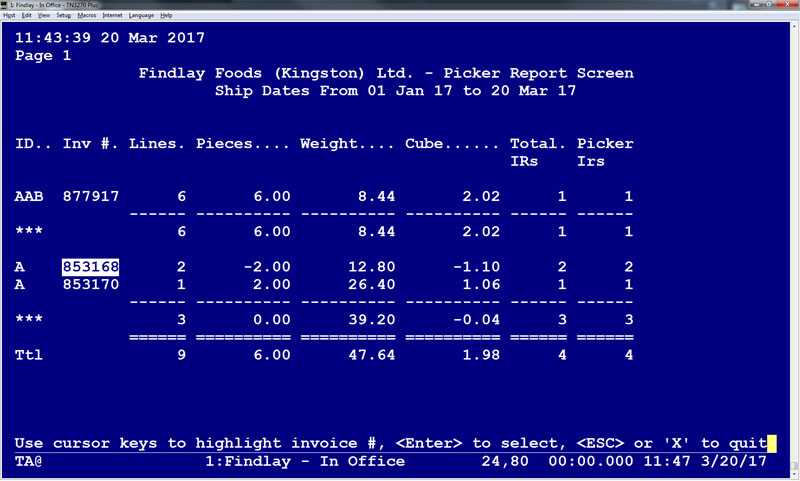 Only products with IRC's are shown on the IRC Reports! As you can see this invoice had two error recorded on it. #2 - NOT ON TRUCK and #1 - PICKING ERROR.

Notice that the IRC comment follows each error code.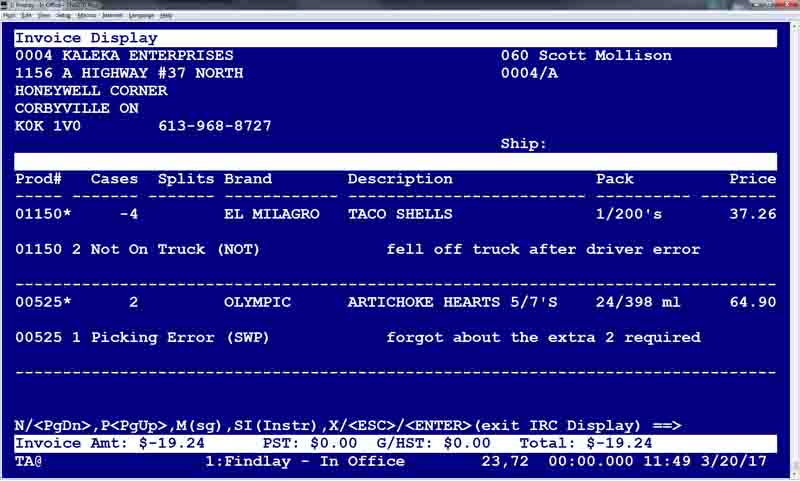 When you close the IRC Error Code Display you will find that you will have been conveniently taken back to the IRC Display with the cursor located on the next invoice number in the report. This will make it easy to scroll through multiple pages of error codes.