Backing Up to Blu-Ray - Might be Your Answer
Remember when a writable DVD was big news. 4.5 Gigs of backup storage, fast, efficient. cheap. Well back then cameras took smaller pics and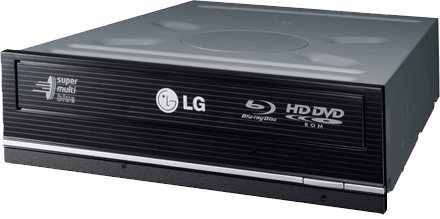 we weren't loading 10's of Gigabytes of movies, videos and music on our computers. Today you can fill a DVD disk pretty quick.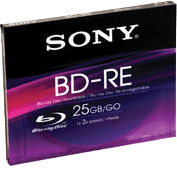 Blu-Ray writers came out a few years ago but the price was higher than most people cared to spend. Today the price of Blu-Ray writes has fallen to the point where you have to ask yourself why don't I have one yet?
A Blu-Ray writer will put approx 23.5 gigs of data on a single disk. That's almost 6 times more than a DVD. Add a piece of software that runs scheduled backups and a re-writable Blu-Ray disk and you have a practical backup solution that might just be the ticket. One such piece of software that I use is called Backup4ALL. The web address of the company that produces and sells the product is www.backup4all.com
In the end, the most important thing about having a backup strategy is to have a backup strategy. However it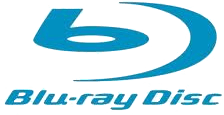 goes without saying that strategies some are better than others. Backing up to a Blu-Ray drive is a pretty good one if the size is suitable to your backup requirements. I met one person who's backup strategy was that the computer was new and came with a warranty, good luck with that one.
Recipes by Gina - Recipe of the Moment
---
Festive Puff Pastry Salmon
---
With beef and pork prices rising, salmon is a wonderful entree for the festive season. This impressive dish is easier to make then you may think. Offer it on your New Years banquet buffet or make individual parcels for your a la carte menu.
INGREDIENTS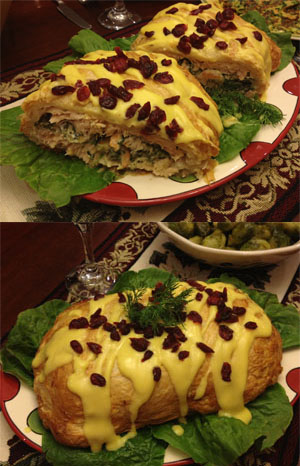 1 Lemon (zest & juice) (#)
1tsp Dried dill   #13946
1 x 1lb Salmon fillets (skinned)   #42300
2 sheets Puff pastry (thawed)   #36102
12oz Frozen Chopped Spinach (thawed)   #18240
4oz Cream cheese spreadable   #20807
4oz Shrimp (cooked,peeled, tail off)   #43165
1 egg (beaten)   #33520
1 cup Hollandaise sauce   #02686
1/4 cup Dried cranberries   #11710
DIRECTIONS
Cut the salmon fillet lengthwise in two. In a plastic bowl, mix the lemon juice with the dill, season the mixture and rub it into the salmon and marinate for 1 hour.
Preheat the oven to 375 degrees C. Place 1 puff pastry sheet on a large baking sheet, lined with parchment paper and bake until golden brown, about 12-15 mins. Remove from oven and let cool.
Meanwhile, squeeze out any excess liquid from the spinach, then mix in a bowl with the cream cheese and shrimp. Season to taste.
To assemble, place one of the fillets in the center of the baked pastry sheet. Spread with the cream cheese mixture and lay the other fillet on top.
Brush the border of the pastry with the beaten egg and place the unbaked pastry over the fish to cover it. Press lightly to seal. Trim the base, with a 1.5cm border all the way around and use trimmings to decorate the parcel. Make 8 slits in the top, brush with egg and bake for 25-30 mins.
Remove parcel from the oven and let rest for 10 mins. Place on a decorated platter and garnish with hollandaise sauce and dried cranberries.
Whole Cost - $16.23
Per Portion Cost - $2.70