PLAYING MUSIC IN YOUR RESTAURANT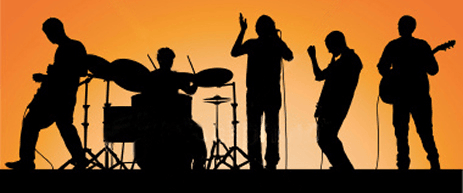 Chances are you will want to have music playing in your restaurant. You may have live musicians from time to time, you may want play your favorite CD's or you may pay someone to create some CDs for you that reflect the atmosphere you want.

In all these circumstances, you are broadcasting copyright material and must pay royalties for using the music in your business. Live performers usually play copy right material, when you purchase a CD you are only entitled to play it for your personal enjoyment, not in your business, and a CD created from the works of various composers is created from copyright material.



Canada's copyright laws require you pay to for the use of the music. Luckily, this has been made easy and inexpensive. The Federal Government, who have authority over copyright material, have given the administration of collecting royalties to the Society of Composers, Authors and Musicians of Canada (SOCAN). This is simplified by issuing an annual licence to use music in places of business. The licence fee depends on the manner in which the music is used. Most restaurants use background music. The licence for background music is $94.51 or $1.23 per square metre or 11.46¢ per square foot, whichever is greater (only half the licence fee is paid by establishment open less than six months of the year.)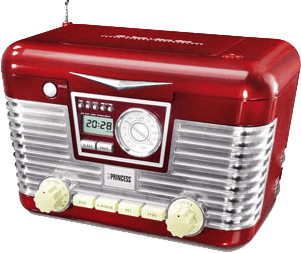 Buying your licence fee assures the composer or songwriter receives the royalties they're entitled to receive. SOCAN has reciprocal agreements with every country in the world, and pays a share of their licence fees to other countries to distribute to their composers and songwriters. In turn, SOCAN collects royalties for Canadians whose work is played outside Canada.

It is illegal to play music without a licence. Failure to have a licence can lead to a business being taken to court and required to pay substantial legal penalties as well as costs being imposed under the Canadian Copyright Act.

You can contact SOCAN for more information. Their website is www.socan.ca.


When do I not have to pay for a music licence?
If you only have an un amplified (i.e. no additional speakers attached) radio playing, the radio station has already received the licence.

If you use a professional "piped in" music provider, make sure they are licensed to provide you the music. If so, then you are covered by their licence fees.

If you only play music in the public domain (meaning the composer or songwriter has been dead for 50 years or more) you may not need a licence.

Sources for Public Domain Music:





Community driven music repository. MP3 recordings of public domain music. As the site puts it: "This project exists so that educational institutions and the general public can have free, unlimited access to all kinds of music that have expired copyrights." Baroque, Classical, Romantic, and early 20th century works.
The recordings on this site have been placed in the public domain, so there are no restrictions on what you may do with them. The site's operators ask that you don't directly sell the recordings for profit, though, and that you give credit to Musopen for any material that you use. Now, technically, you don't have to do either of those things ... but I'll leave that to your conscience.

Downloadabe MP3s. Various works and artists, from Sophie Tucker to the US Marine Band to Giusseppe Verdi. Many sound recordings here are in the US public domain, but not all. The bibliographic record for each work includes its copyright status, so take a look. If the work is copyrighted, a license will apply ... so always check the work's Readme file. If you don't, well, it'll be your own damn fault if you get into trouble.





24 collections in the Library of Congress' American Memory include sound recordings. There's a mix of spoken word and music recordings — you can hear person-on-the-street interviews made just after the attack on Pearl Harbor, as well as recations to the September 11 attacks. What else? The stories of former slaves ... Thomas Edison's sound recordings ... Northern California folk music from the 1930s ... and more. Check the list.

Many of the sound recordings in these collections don't have copyright restrictions on them, but some certainly do. Each collection has a "Copyright and Other Restrictions" page that gives rights information specific to it. So read it.


Recipes by Gina - Recipe of the Moment
---
Cheesy French Toast Hot Dogs
---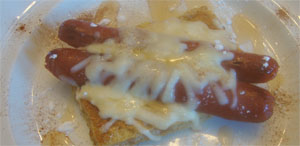 This recipe is a hit with kids of all ages! Simple and tasty, feature it this Sunday morning.
Also a great way to cross utilize your inventory!
INGREDIENTS
DIRECTIONS
Cut the hot dog lengthwise and place on a lightly greased, medium grill.
Whip the egg, milk and cinnamon in a small bowl and soak bread in it. Place soaked bread on lightly greased grill also. 1-2 min turn hot dog and grill the other side.
Grill french toast for 4-5 minutes, flipping 2-3 time, until golden brown and fluffy.
Arrange french toast on a metal tray, place hot dog next, sprinkle with mozzarella cheese and place in a salamander oven to melt cheese. If you do not have a salamander; arrange food on the grill and cover with a lid to melt the cheese.
Place stacked french toast on a plate and drizzle with maple syrup, icing sugar and cinnamon.
PROFIT POTENTIAL
Approx. Cost - $4.63
Suggested Sell - $12.99 - $15.99
Profit - $8.36 - $11.36
*Includes a provision of $.97 for golden crisp fries.