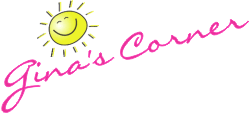 Raise Your Prices

-

...with quality products & confidence!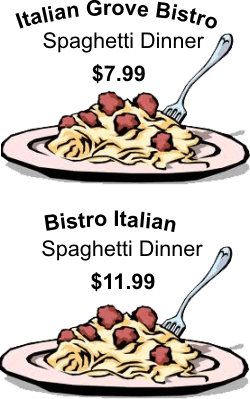 " Why do some establishments charge $7.99 for a spaghetti dinner and others charge $11.99, when the difference between using quality products and lower quality products is only about $.40/serving."

As I managed my business in a small rural town, it always concerned me when I needed to raise prices. Now, after being exposed to so many restaurants across eastern Ontario, I have come to realize if you buy quality products, customers will notice and they don't mind paying a little more. Inevitably, you will always have the odd customers who will say "I can get the same thing down the street for $2.00 less" and for them you could offer a few less expensive entrees on the menu. However, deliciously prepared, consistent, high quality food will always prevail.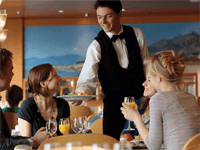 Now, let's be realistic, a great atmosphere also adds to the price of the plate as does plate presentation and great service. However, if purchasing higher quality products meant you could increase your sales by 15% or more, would you consider freshening up your dining room with a new coat of paint? Would you consider improving your plate presentation, and train servers to deliver the high quality service you would expect when dining out yourself? Of course you would...But that is easier said than done.

Start by purchasing higher quality products, a few at a time and raising prices just enough to cover the extra cost. Then in time refresh the look of your establishment with small changes that catch the eye of your clientele. Train servers to suggestively sell while serving. The promotion of your new items is key because the more your customers taste your "new" higher quality entrees the more guests you will attract through word of mouth advertising. Quality just tastes better! Try other marketing strategies to help increase traffic, as well. Ask your Findlay rep. or check out our website. Shortly after, in small increments, you can start increasing your prices. After a while, your customers will not be so concerned about the price of your food as much as how wonderful it tastes. They will be frequenting your establishment for the fabulous food, great service and warm atmosphere.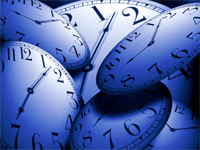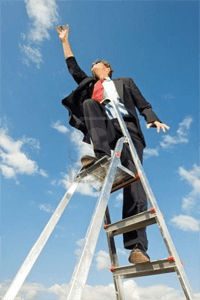 Give yourself at least three years, this method does take time, but is so worth it. I have spoken with owner/operators who have established themselves using this method and their businesses are now thriving. Findlay Foods can help with quality products at competitive pricing. We can help find the right products for your business.
Keep in mind your location, your clientele and what they can bear, start slow and the sky's the limit.
Recipes by Gina - Recipe of the Moment
---
Phyllo Asparagus Spears
---
INGREDIENTS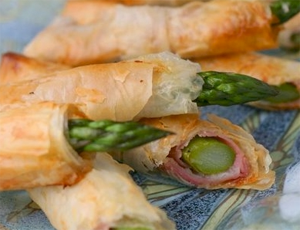 24 asparagus spears   #18100
6 sheets frozen phyllo, thawed   #36108
3 tbs of melted butter
cooking spray   #13615
12 thin slices ham prosciutto - (about 6 ounces)   #29260
1 cup grated Parmesan cheese   #20690
DIRECTIONS
Preheat oven to 450 degrees.
Spray baking sheet with cooking spray.
Steam asparagus, about 4-5 minutes. Transfer to a colander to cool.
Place 1 sheet of phyllo on a work surface (cover the remaining phyllo with a damp clean towel).
Brush lightly with butter.
Cut into 4 rectangular pieces.
Cut the asparagus spears down to 4 inch lengths.
Place 1 piece of prosciutto on each phyllo rectangle, lining up along 1 short edge.
Arrange an asparagus spear over the prosciutto, letting the tip lay beyond the top edge of the phyllo.
Sprinkle with Parmesan (I like it more than most).
Roll up and secure the edge of the phyllo with butter, if necessary.
When rolling, leave the asparagus tip unwrapped about one inch.
Wrap foil around the exposed asparagus tip so it doesn't burn.
Arrange on prepared baking sheet.
Repeat with remaining ingredients.
Bake until phyllo is golden brown, about 5-10 minutes.