RESTAURANT TRENDS FOR 2014
---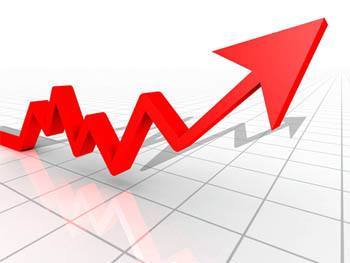 According to the National Restaurant Association, Baum & Whiteman International Food & Restaurant Consultant and Forbe's; these are the top food and restaurant trends of 2014!
1 - LOCALLY SOURCED EVERYTHING!
(Meat, Seafood, Vegetables,Condiments ...even your Food Distributor)
Locally sourced meats, seafood and vegetables are the number one request among consumers. Findlay Foods is answering this demand with our "Findlay Naturals" line. We are sourcing local producers of bacon, sausage, salami, cheeses and much more. Locally produced foods with natural ingredients. Findlay Foods is your local food distributor employing over 80 people and supporting the community you work and live in.
2 - SUSTAINABLE SEAFOOD & ENVIRONMENTAL SUSTAINABILITY in GENERAL
As a distributor we are doing our part by offering sustainable seafood and supporting suppliers with environmentally sustainable practices. It costs a little more but we believe it is worth it!
3 - HEALTHY KIDS MEALS
This trend is here to stay! Our children are our future and chefs across the country are answering the call for more sophisticated and healthier entrées on junior menus. We have products that meet this growing demand and we can help with revamping and redesigning your juniors menu to help you keep up with this growing trend!
4 - SPECIALIZED MENUS & MENU ITEMS (Vegetarian, Gluten Free and Paleo Cuisine)
Many restaurants already offer vegan or vegetarian entrées on their menu. The gluten free category is expected to grow to 6.6 billion by 2017. This is a way of life for many people whether its by choice or necessity. Paleo is another diet growing in popularity. When you offer specialized entrées on your menu you eliminate the chances of groups not frequenting your establishment because of one person's dietary needs. Findlay Foods offers a good selection of gluten free products, vegetarian recipes and paleo entree suggestions. We can also help you to design specialized menus.
5 - FOOD HALLS / SINGLE ITEM RESTAURANTS
Food courts are already being replaced with food halls in the U.S. Upscale "food halls" … "artisan" food with fresh local ingredients and name-brand restaurants. Consumers do not seem to mind the price when they know where their food comes from and how it is prepared. Single food restaurants are a welcome addition to a food hall and do well in a larger centre but are a tougher sell in a smaller community. However a smaller specialized menu would work perfectly! Healthy, natural ingredients are used to make a few specialized menu entrées. Let us help you get this trend in motion!
6. GRAZING / FOOD TASTING / HALF PORTIONS
Minimizing seems to be an over feel for the 2014 trends. Consumers are looking to eat better and smaller portions more often. You could offer more tapas for groups to share instead of single big meals. Offer half portions for seniors with smaller appetites and special sharing platters at off hours to help bring people in and stay for a light snack or tasting with a beverage.
Within our "Findlay Naturals" line, we offer fine imported products such as; premium oils, vinegars & condiments to make your customers experience even more memorable.
Food Trends for 2014
Upscale Chicken Dishes.
Revamped Cobb Salad
High-end Comfort Foods (pizza, casseroles)
Hybrid Cuisine (ramen burgers, nutella pizza)
Ice Cream Sandwiches!
Crostinis with Dip.
Premium flavoured Olive Oils & Vinegars
Pickling, Fermenting & Homemade Bread
Herb and Fruit Infused Ice Cubes
Vegetarian Entrées
Middle East Cuisine
Asian Flavours
Classic BBQ
Frozen Cocktails
Fish Cheeks, Octopus & Sea Beans