Welcome to the Findlay Foods Shopping Cart.
At Findlay Foods we sell Foodservice products. Foodservice products are typically offered for sale in larger package sizes and do not have the glossy packaging of the retail marketplace; more brown box, less garbage and waste. Our business is geared towards selling these larger cases of food products. Some of these products lend themselves to being sold as part cases and we offer you the ability on those products to purchase by the unit as opposed to the case.
Have a quick glance at brief the instructions below and you will find that our shopping cart is very easy to use. Should you have any questions or concerns about our products or procedures please contact
shopfromhome@findlayfoods.com
or call our main office at 613-384-5331 during business hours and we will do our best to answer your query.
1)
Select a product category from the left side menu.
You can browse any of the categories. Before youc an add items to your cart, you need to login and tell us who you are.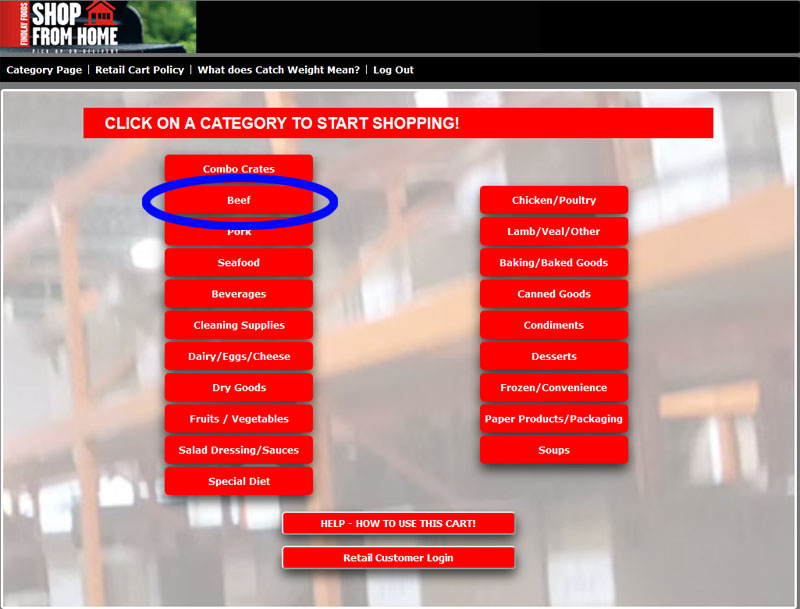 2)
Select products from your category of choice by clicking one or more checkbox(s) then move to the bottom of the page and click "Add to Cart"
You can select multiple products at a time. You have the ability to modify the case quantity as well.
If you are using a mobile device you may have to rotate your phone to landscape mode to see all of the page content.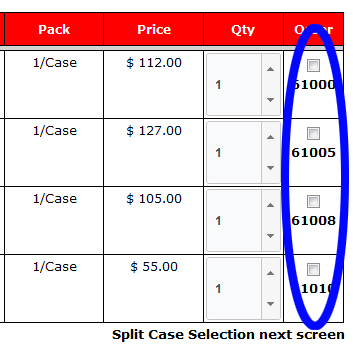 Note:
You can select multiple checkboxes, they will all be added to your Cart when you click the "Add to Cart" button.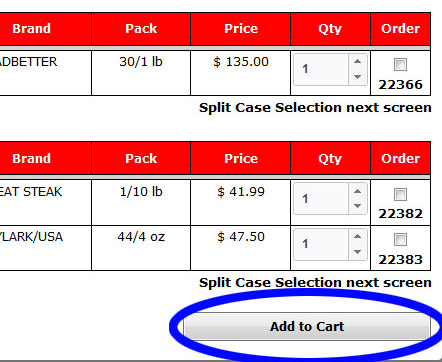 3)
Clicking the "Add to Cart" button brings up the Shopping Cart. Here you can change quantity, select split cases (where applicable) and remove items from your cart.
You adjust the quanties on your cart. If a unit price appears, then that product is available for split case sale. You can purchaseone or more unit(s) out of the case.
Once you have adjusted the quantities please click on the "UPDATE" button to recalculate the cart.
To return to the page you came from, click "CONTINUE"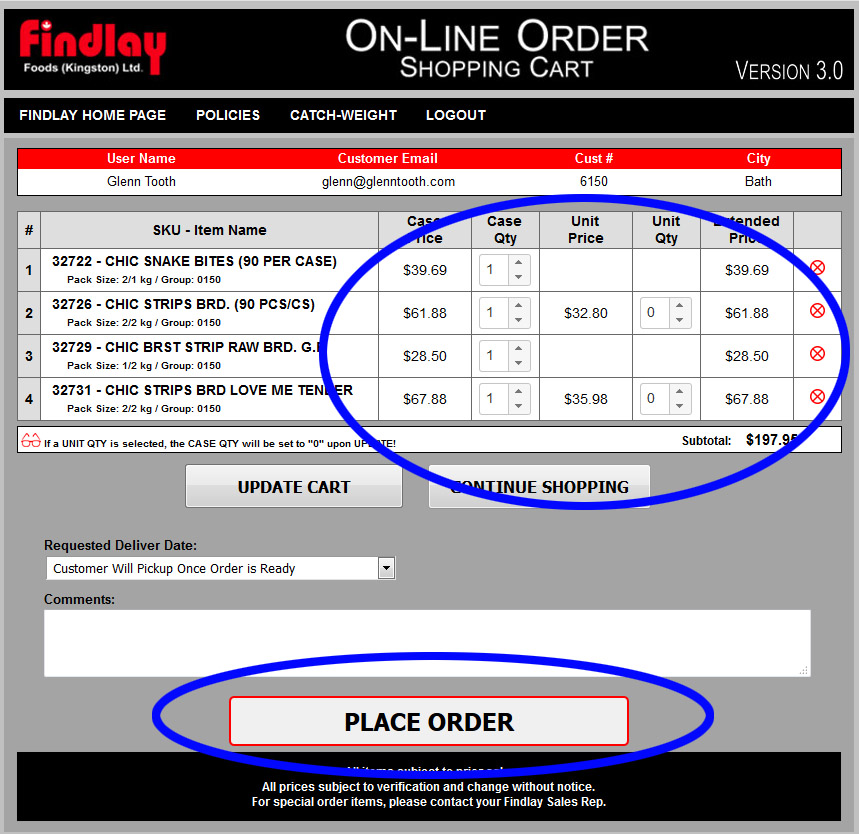 4)
Once your cart is finalized, click on "Place Order" and your order will be sent to our Sales Desk for processing.
Once the Sales Desk gets your order, you will be contacted by a Customer Service Representative to arrange payment details and product pickup or delivery.