New Addition to Warehouse Menu #10 - Revise Bin Location
In the past, this tool allowed you to look up a product using the Findlay Code or the Bin Location, now you can now also search for a product by the Vendor SKU.
Here is how it works: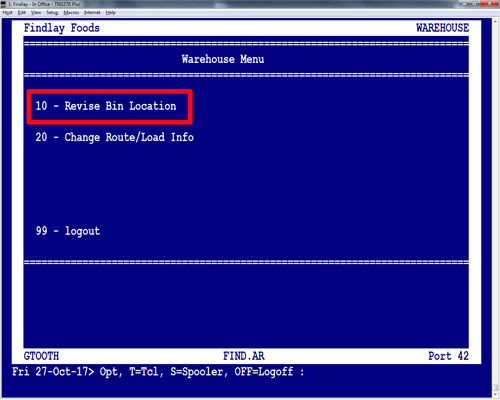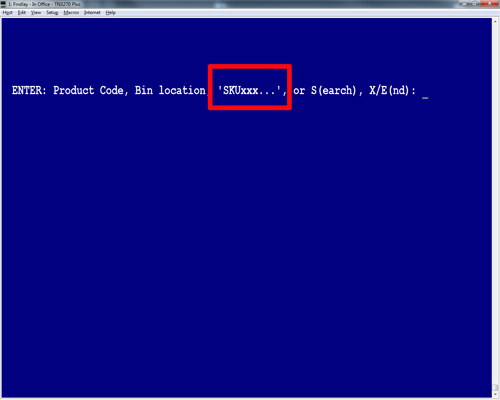 To use the tool simply type "sku" followed by the full or partial sku number you wish to search.

Here is a search of a full sku code: (remember to put the letters "sku" before the code!)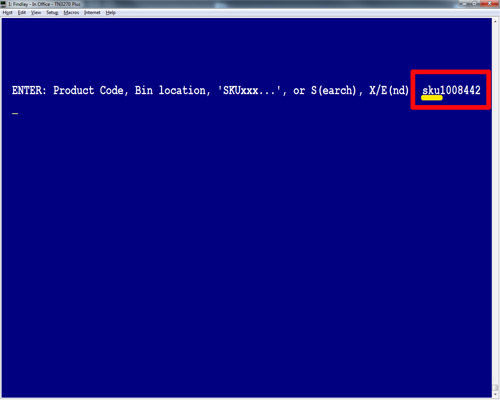 If the search finds a single result, the product page will be opened up for you.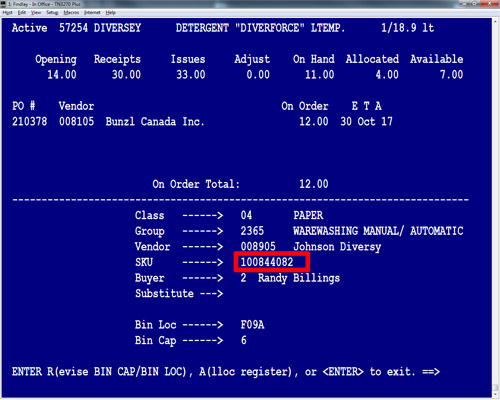 If there are multiple results, more commonly found when you search for a part of a code, the results will be displayed as a list and you will have to refine your search to get an exact product page.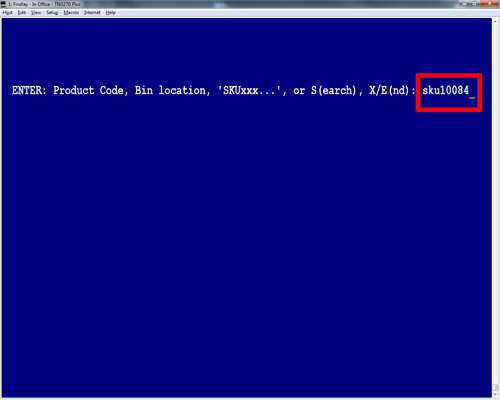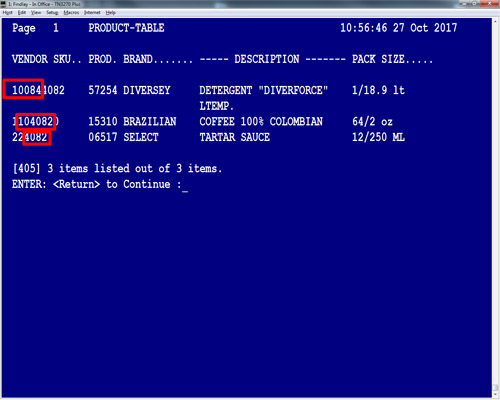 Note: This tool is also accessible from the DOCK-OFF menu as option #61: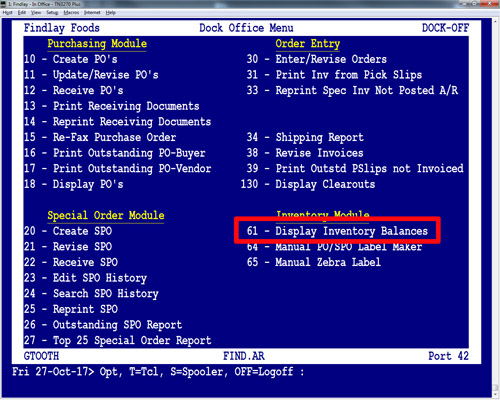 Should you have any questions or concerns, please feel free to contact me in the IT Dept!