"Why are "The Big Chains" Successful?"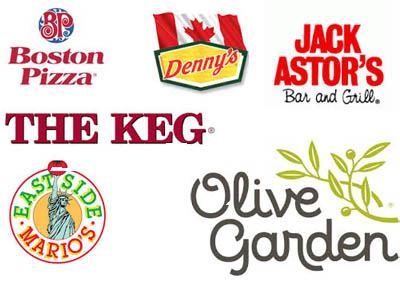 1) They are consistent; you know every time you visit, the food will look and taste the same.
2) They hire the right person for the job; recruiting a person with the right personality, work ethic and skill is key, using the "Predictive Index" test will help.
3) They properly train their staff; trained staff makes them more productive and loyal to a company.
4) They promote from within the business; a manager who started as a dishwasher and worked his/ her way up will be more in tune with all aspects of the business, more relateable as a leader and again more loyal.
5) They reward their loyal customers; use reward cards, offer a complimentary appetizer or dessert with the fourth or fifth visit or send customers home with a coupon to be redeemed on their next visit.
6) They keep up with food trends; introduce at least 4 new menu items a year on your menu and remember to promote seasonal specials on your boards.
7) They advertise big! Choose your advertising carefully, but it is important that you DO ADVERTISE. Piggy backing chain specials is a good way to take advantage of the chains advertising dollars.
8) They provide excellent service; ask your top server to train new servers, ask your Findlay Rep about our
"Service 101" sheet to help train new servers as well.
9) They have buying power; where possible stock up on items on sale. Ask your Findlay Foods representative about specials.
10) They up-sell; train servers to ask for add-ons, such as fries or gravy, appetizers, dessert and drinks.
11) They draw in customers with value menus; 20% of $5 dollars is still better then 40% of $0.00 dollars.
A wise man I know once said, "
Give your customers reasons to come back!"