Greetings all,
We have made a couple of modest updates to the OE system to increase the functionality of our City and Zone search capabilities from within OE.
Let's look at the city search improvements first: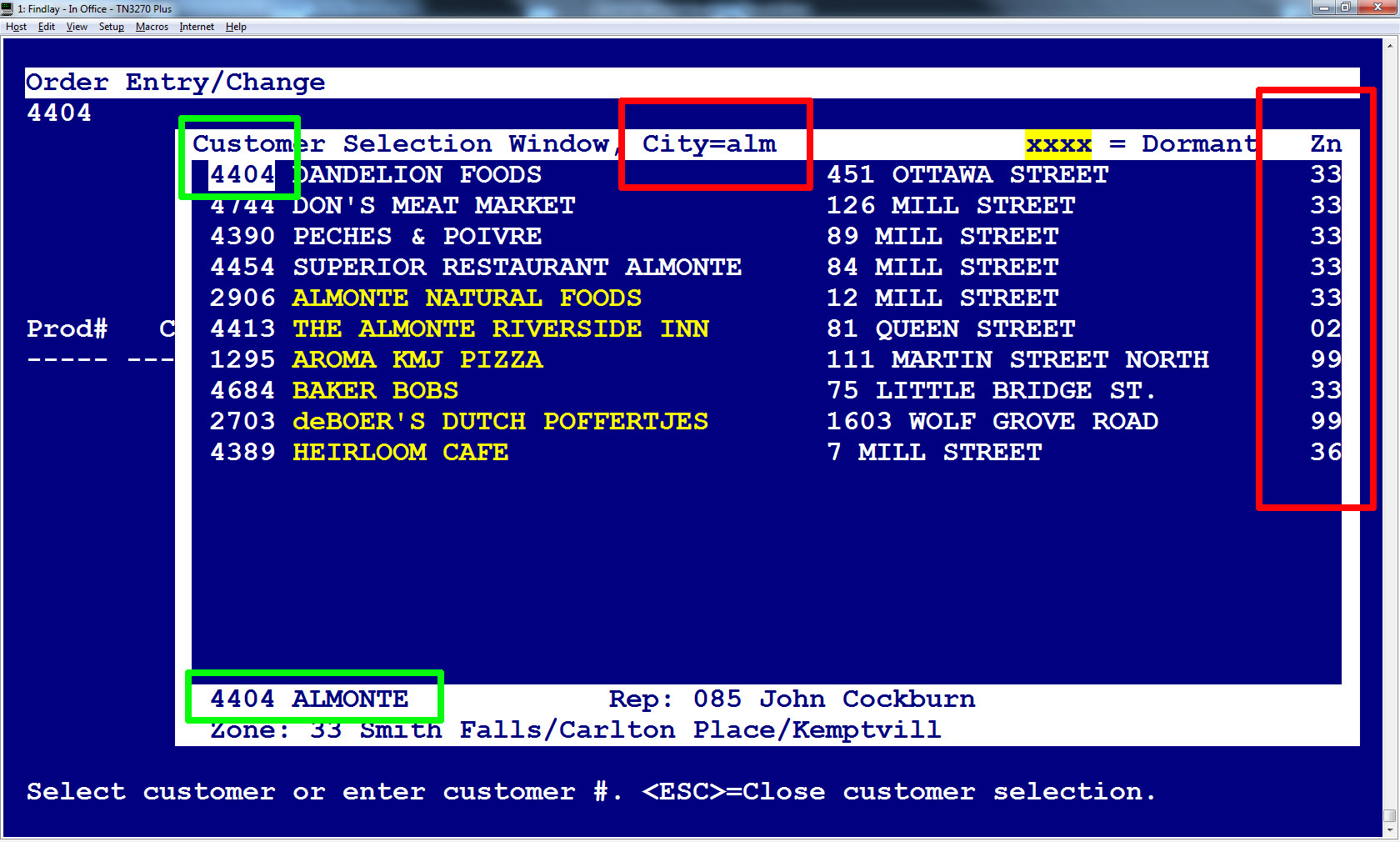 When you search for a City, we now tell you the Zone that that city is located in. Once you know the Zone the City is in, we can use that information to see what other customers are in that Zone as well.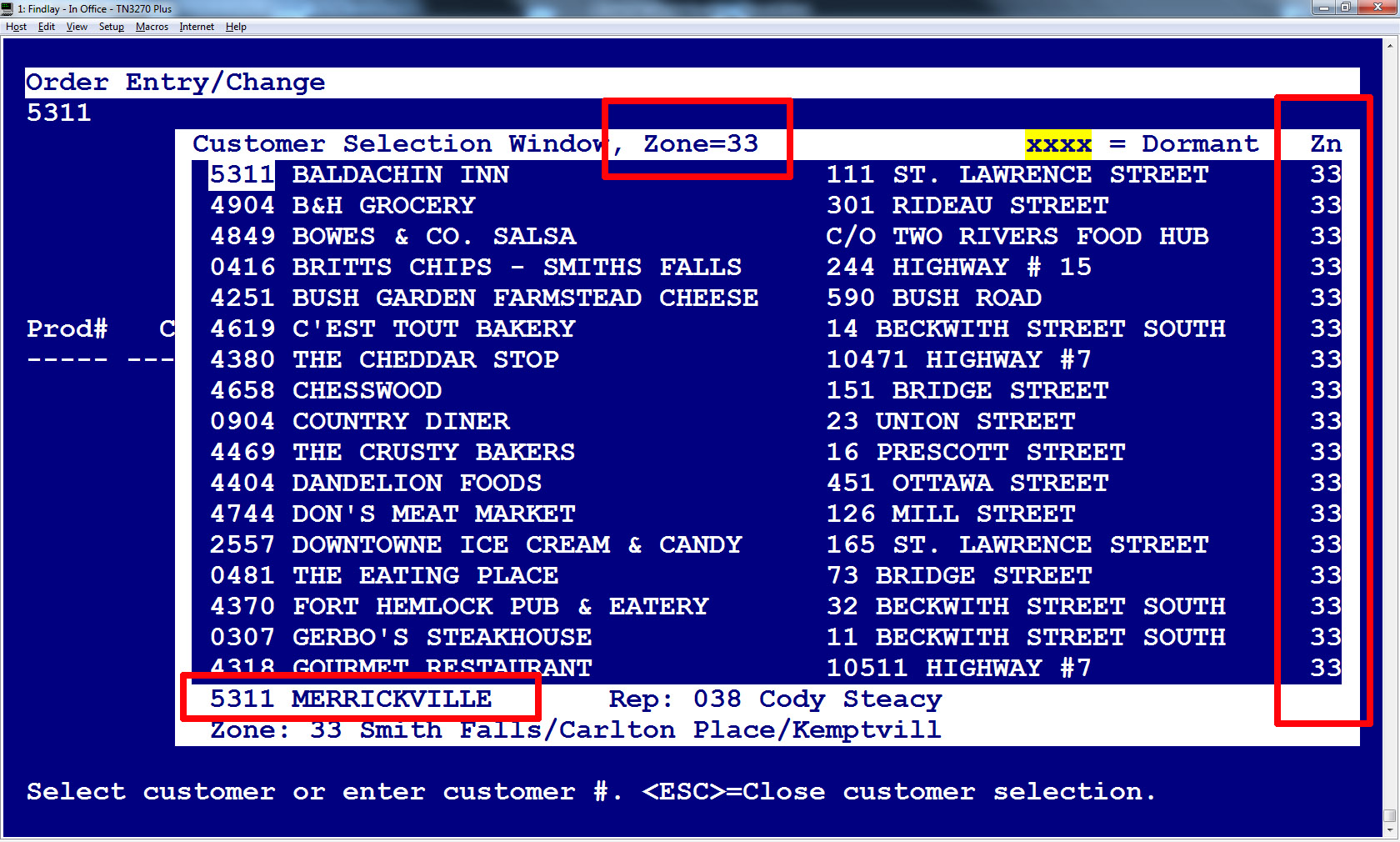 Once we know the Zone we want to have a look at, we use the Zone search to look-up the customers in that Zone.

Notice that the Zone list first shows us the Active customers and their address. If we scroll down we will find that our Dormant Customers are listed in Yellow below the Active customers and they too are sorted by alpha.
The idea here is to make it easy to look for prospects in the area you will be traveling in. The Inactive customers are prime hunting ground for new business. They purchased from us once, perhaps we can attract them again.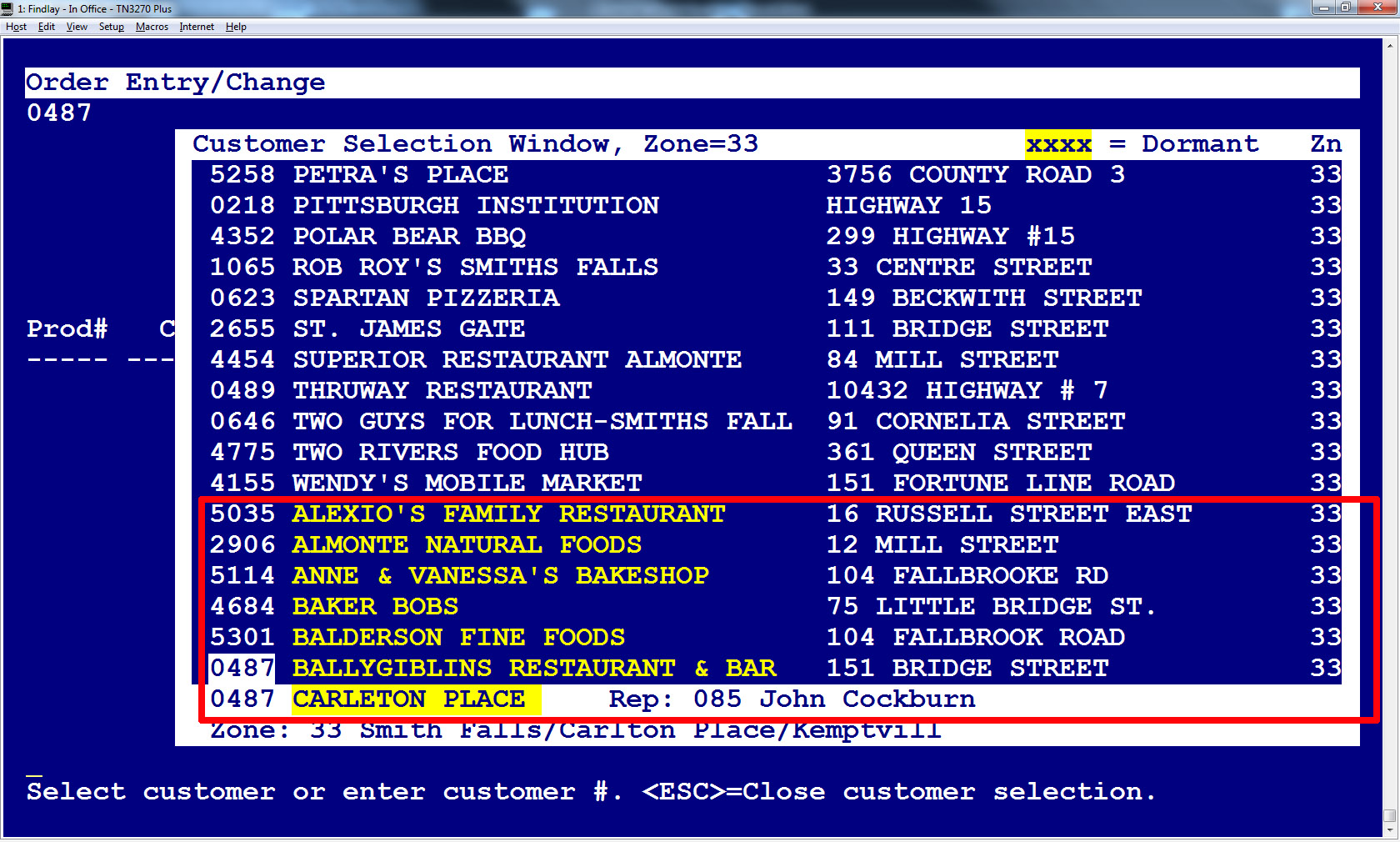 As always, should you have any questions or concerns, please feel free to contact me in the IT Dept.