The elves have been working overtime lately and we have a new feature upgrade for the Master Order List.
Now, when you add an item to an order from the Master Order, that particular item will be removed from the list!

Since a picture is worth a 1000 words, let me show you rather than tell you!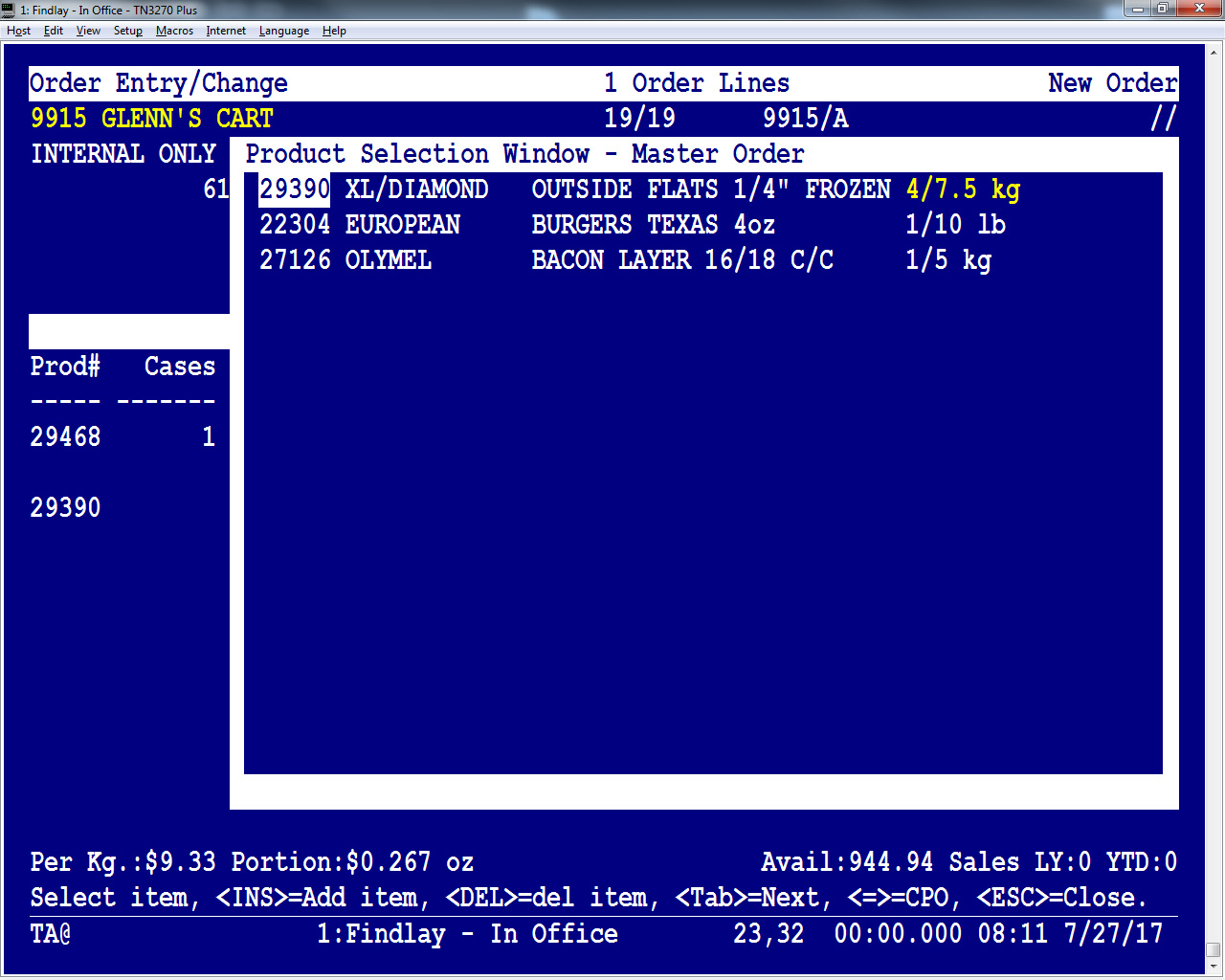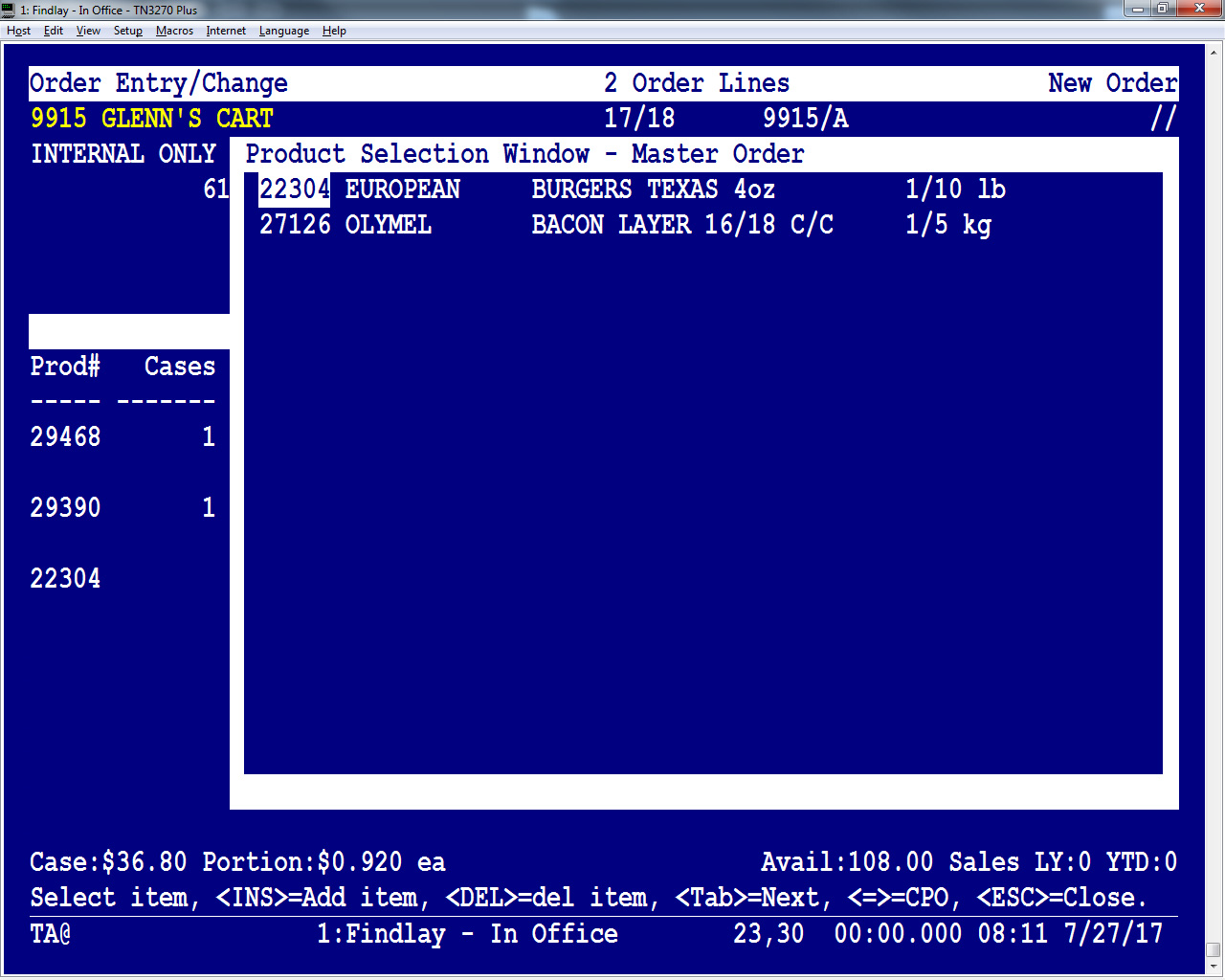 As you can see from the images in the example above, each time a product is selected from the Master Order Screen it is removed from the Product Selection Window.

We feel that this will make it easier to find the product you are looking for, you won't have to skip over products you have already put on the order.