Print Multiple Attachments from Outlook 2007
Have you ever received an email with three or four PDF attachments and you want to print them all? You open the first PDF and print it, then open a second PDF and print it. Etc Etc Etc
Pretty boring stuff right? A little time consuming, don't you have better things to do?

Let me show you how to print all the attachments at once. You will be amazed at how easy it is!

Here is how it works. You get an email with several attachments that you wish to print.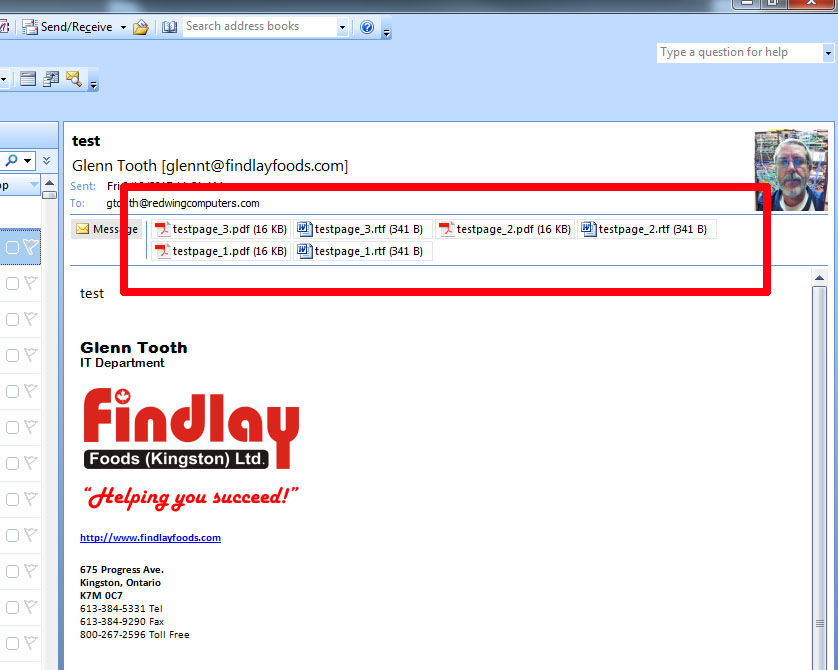 To print all of the attachments simple select the Print command under the File menu in Outlook,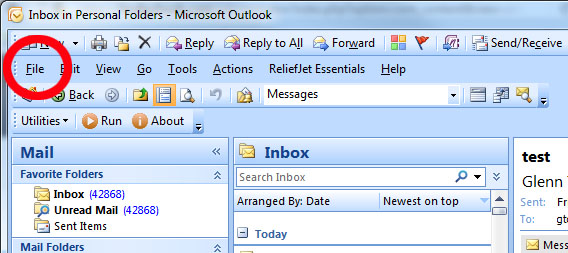 Once the Print Dialogue is open have a look at the section of the screen highlighted in red. I have used this screen thousands of time but I never read this particular option. It reads "Print attached file." This is the magic click, that's all you have to do.
Note the caveat that follows, "Attachments will print to the Default Printer Only", this simple means that you can not select a printer in the dialogue box, the attachements only print to the Default printer. Should you just have to print to a specific printer, simple make it the Default printer in Windows and continue on!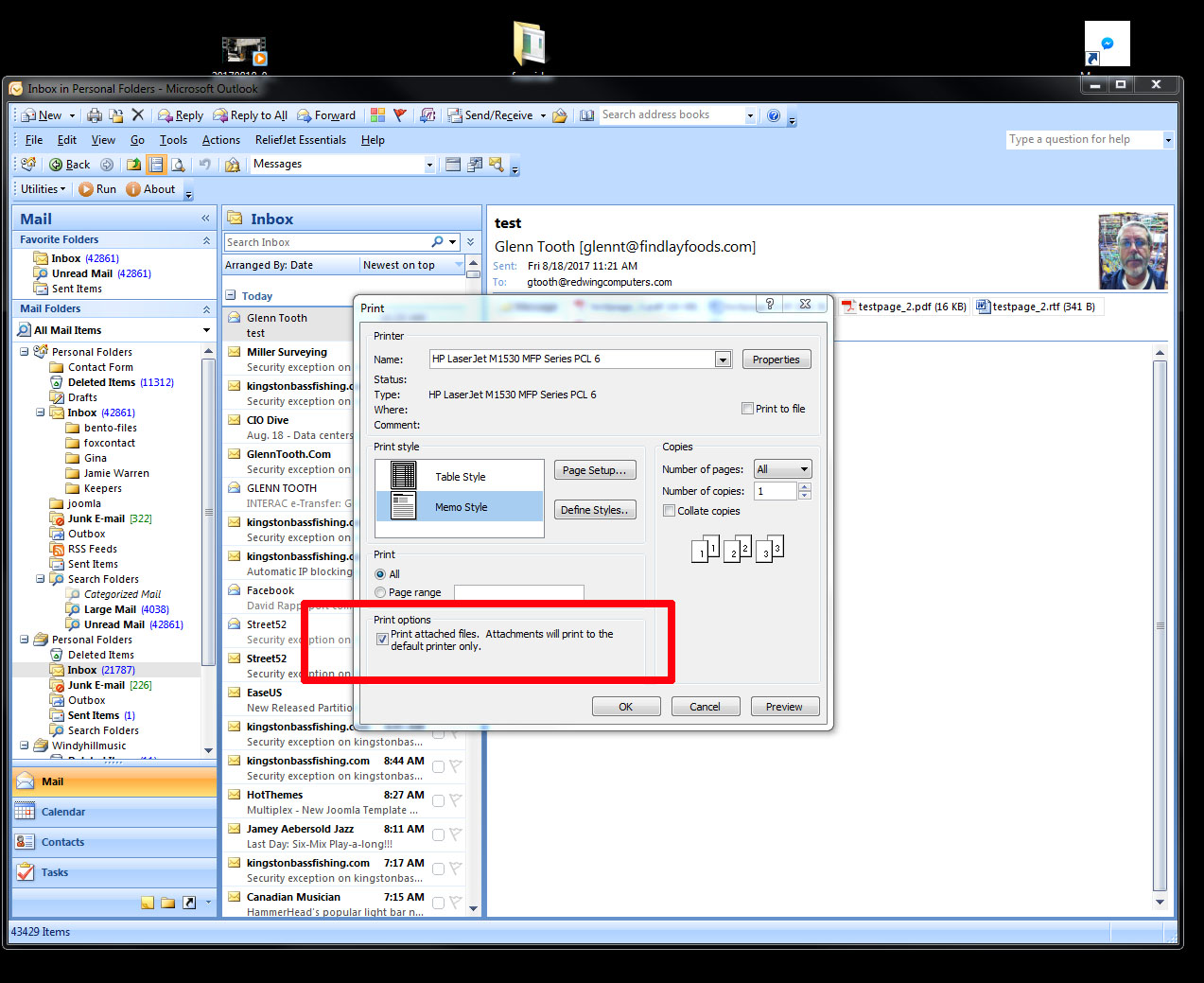 Here is a bigger image of the printer dialogue box for your viewing pleasure. It's amazing what you can find out if you ask the right question!