---
Brunch Eggs
---
INGREDIENTS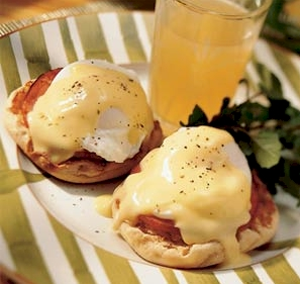 DIRECTIONS
Place peameal bacon in a greased 13-in. x 9-in. x 2-in. baking dish; top with Swiss cheese.
Carefully break an egg over each piece of cheese.
Pour cream over eggs and sprinkle with Parmesan cheese.
Bake, uncovered, at 375 degrees F for 20-25 minutes or until eggs reach desired doneness.
Let stand for 5 minutes.
Cut between each egg; serve on toast if desired.
Great for a buffet brunch!