---
Savory Turkey Gravy
---
INGREDIENTS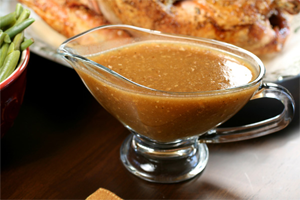 DIRECTIONS
In a medium saucepan, bring the turkey stock to a boil.
In a small bowl, dissolve flour in water. Gradually whisk into the turkey stock.
Season with poultry seasoning, salt, pepper, and celery salt.
Bring to a boil, reduce heat, and simmer for 8 to 10 minutes, or until thickened.